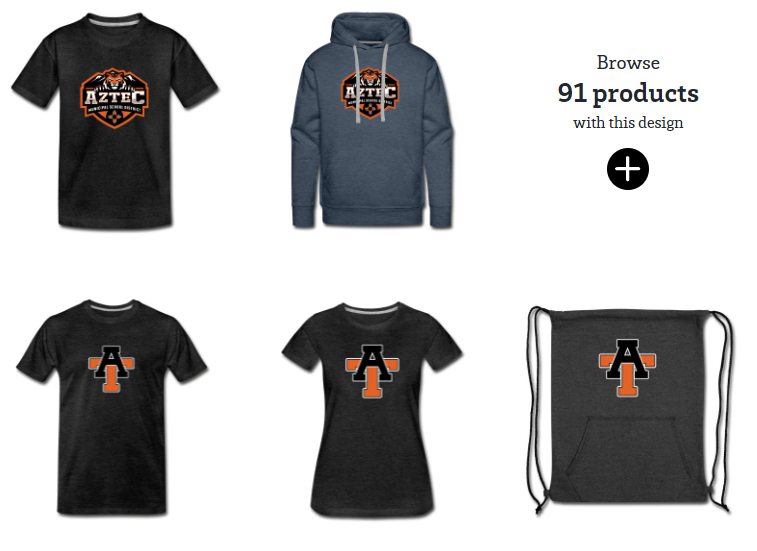 Good afternoon Vista Nueva family. In response to transportation needs in the district due to remote learning, VNHS will need to dismiss students at 2:55 PM on regularly scheduled class days and at 1:25 on Friday. This will be in effect through Wednesday, October 13th.
Aztec Schools food service department will be providing sack lunches on Friday, September 24 for any children wishing to pick up meals. We will be in the AHS student drop off lane from 11:00 to 12:00. Any children are eligible to pick up meals at this site. You do not have to be a student at AHS to pick up meals.

Please see the message below from the NM Public Education Department and NM Department of Health: The New Mexico Public Education Department (NMPED) and the New Mexico Department of Health (NMDOH) are aware that certain individuals are not letting schools know when they test positive for COVID-19, and that individuals are coming to school after testing positive. This includes staff and parents visiting the school or sending their students to school after testing positive. Please be aware that individuals refusing to self-isolate, or refusing to self-isolate their children, following a positive COVID-19 test put the health and safety of others at serious risk. Any such action will be referred to NMDOH and the New Mexico Attorney General for investigation and possible civil and criminal enforcement. Individuals who violate the Public Health Orders or Public Health Act may be subject to a fine of up to $5,000 per violation and up to six (6) months in jail. Please help ensure the health and safety of our students and staff by reporting a refusal to following self-isolation public health orders, by contacting NMDOH at 1-833-551-0518 or by submitting your concern here:
https://nmgov.force.com/pedincidentreport/s/

Please see the attached message from Chartwells, our food service partners.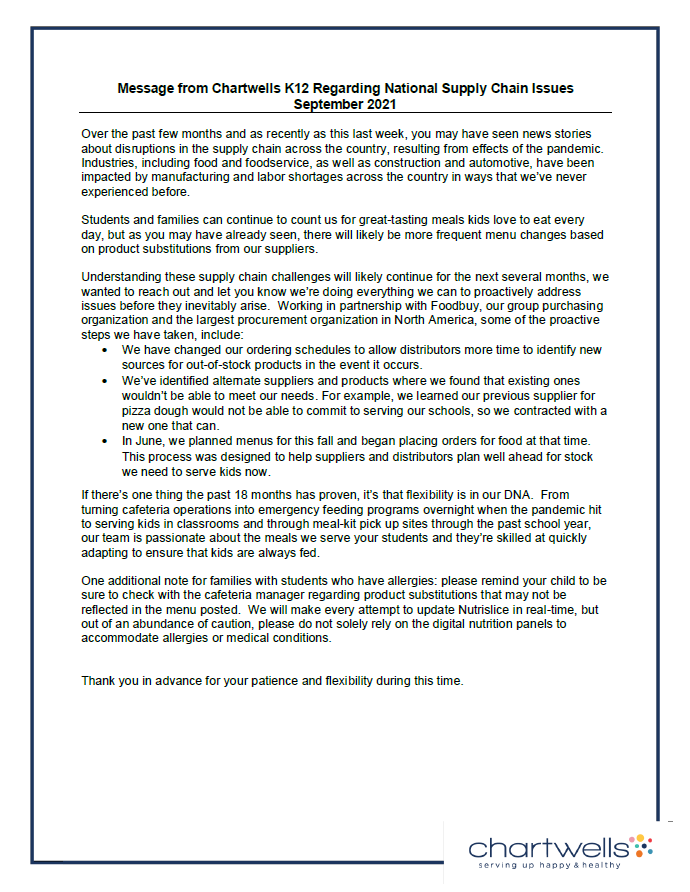 Children are going to hospitals at an increased rate due to rising COVID-19 transmission from the Delta variant, especially in communities with low vaccination rates. Below is a flyer from the NM DOH containing useful information for parents on steps to keep their student safe. Additionally, the national Centers for Disease Control and Prevention has information that can be found here on steps you can take to keep your child safe:
https://www.cdc.gov/coronavirus/2019-ncov/community/schools-childcare/parent-faqs.html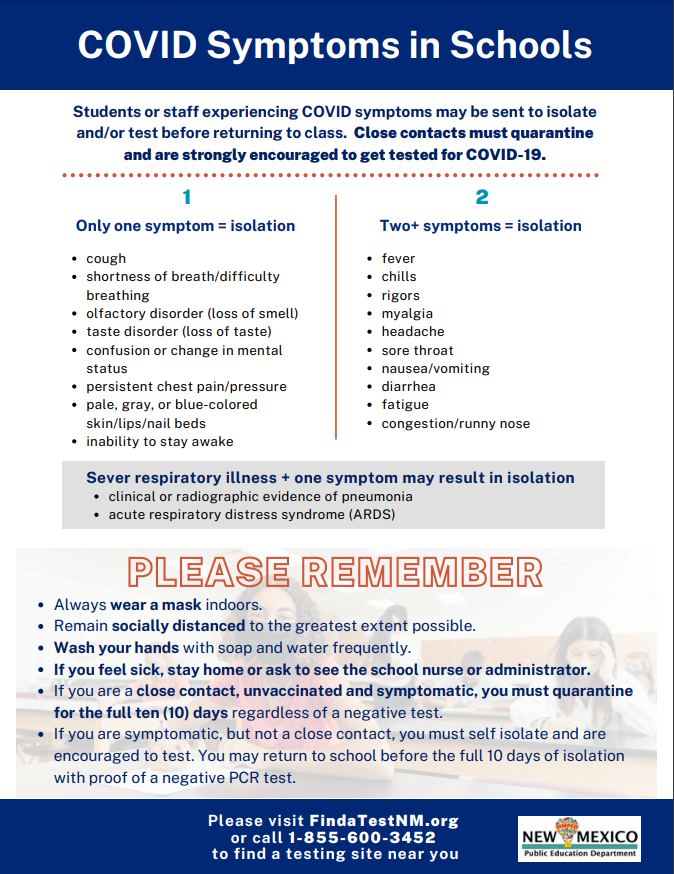 The AMSD and Curative still have free COVID Testing available at Fred Cook Stadium. Check out the attached flyer for more information.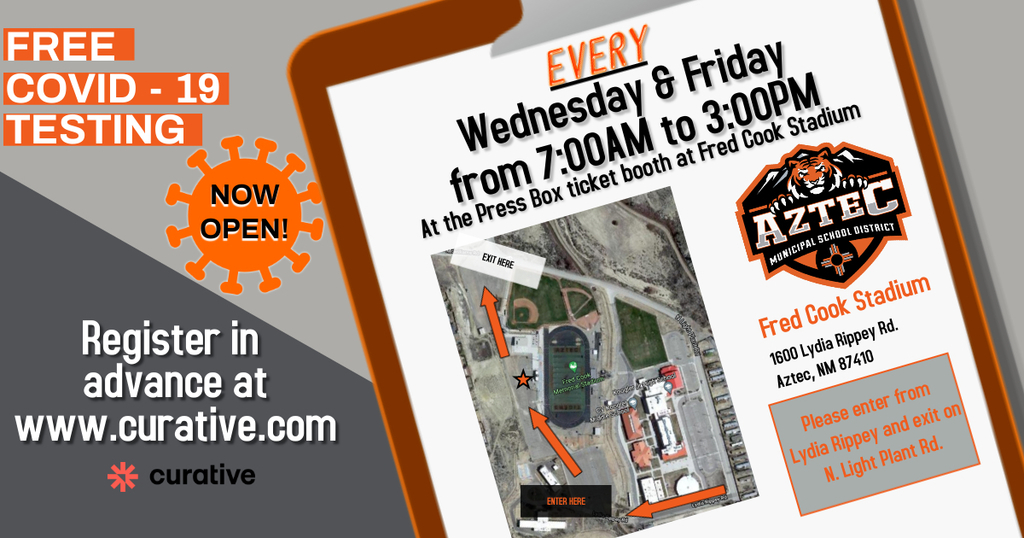 Vista Nueva Parents, Guardians and Families, Please join us for our 21/22 school year Open House on Monday, September 13th, from 5:00pm - 6:30pm in the South Side Courtyard (between VNHS and the Public Library) to meet the staff and to learn about what is in store for the future at VNHS!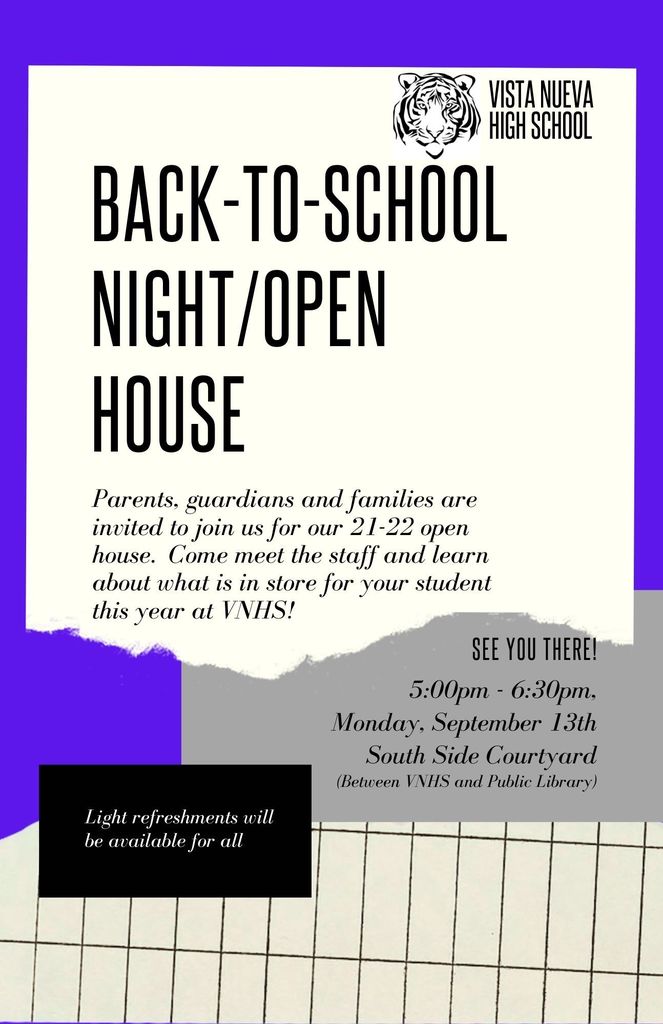 Just a reminder that we our partners from Curative are available to help with COVID testing at Fred Cook Stadium.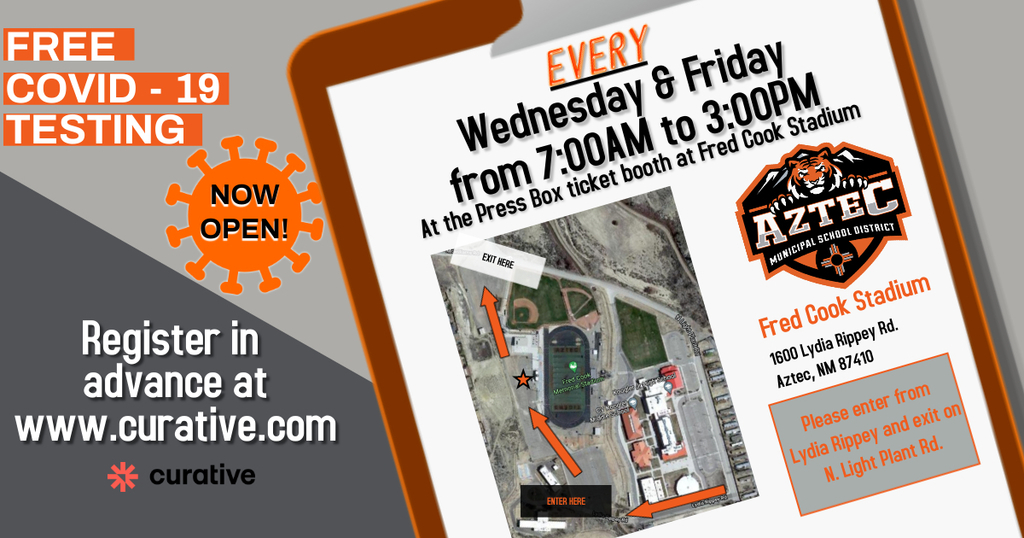 Important update on COVID testing for this week.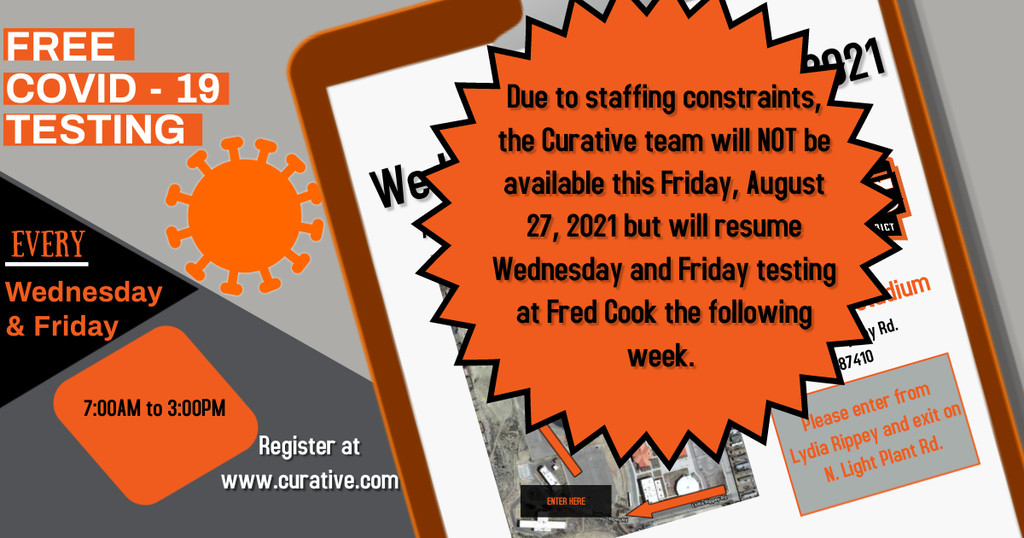 AMSD has partnered with Curative to provide another COVID testing site in Aztec. We will offer testing at Fred Cook Stadium. To sign up simply follow this link:
https://curative.com/sites/31691
We hope this helps our community to have an additional and local testing option.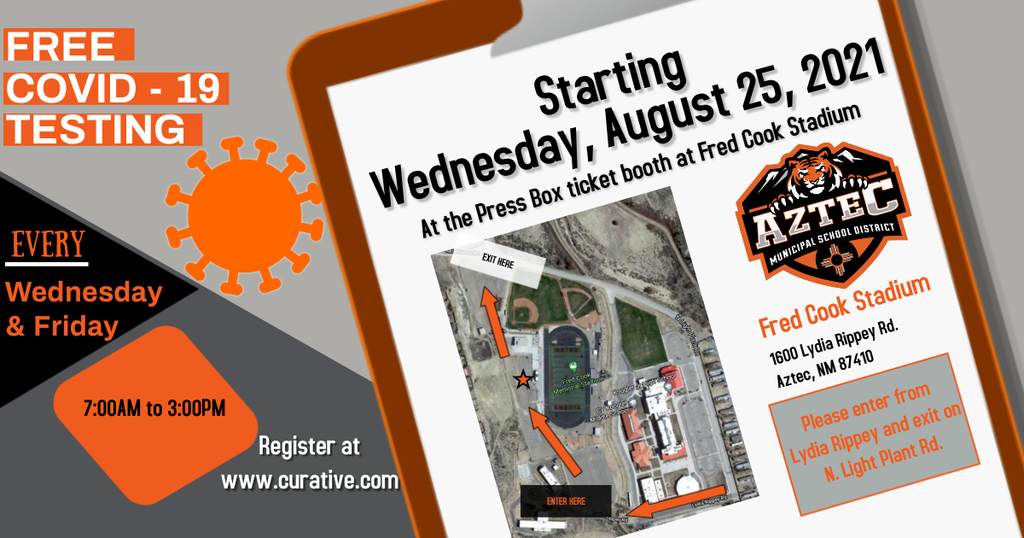 Good evening, I wanted to reach out to all of you about returning to school tomorrow morning. As you are all aware, we had a positive case of Covid-19 in the building this week. Since our departure, the building has been fully disinfected and all students that were in close contact are home on quarantine. As of Friday, our county is under a mandatory mask order in all school buildings, regardless of vaccination status. While I know that we are all tired of this pandemic, our number one priority must be keeping the school open for all of our students this school year. Any visitors to the building will need to be appropriately wearing a mask before entering the building. All students and staff will need to do the same every day. The staff and I will do our best to provide multiple mask breaks outside of the building throughout the day. I want to thank all of our families, students and extended supports for helping us to get out of the building on Tuesday in a fast and orderly fashion. None of us expected to be in this situation so early in the school year, but the staff and students handled the situation very well and I am proud of how quickly we ensured the safety of all. Thank you all for your patience and grace as we navigate the ever changing situation. Now let's get back to work! Dreher Robertson Principal, VNHS

Please do not forget that facemasks are required for all individuals in school buildings starting Friday, August 20.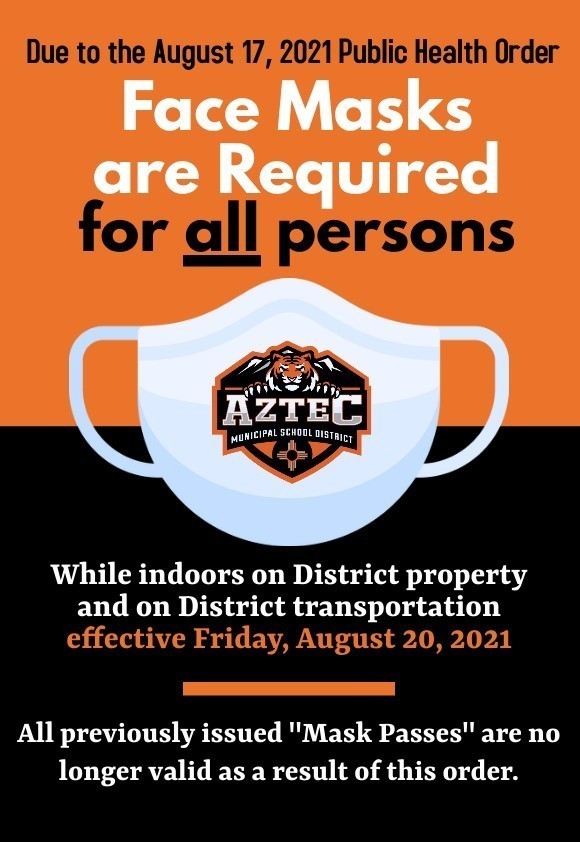 Great news!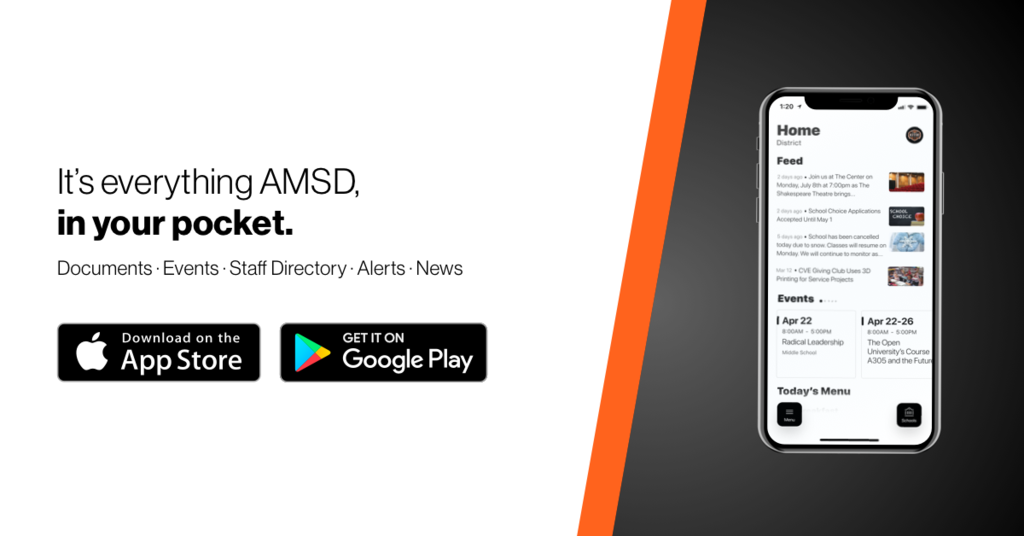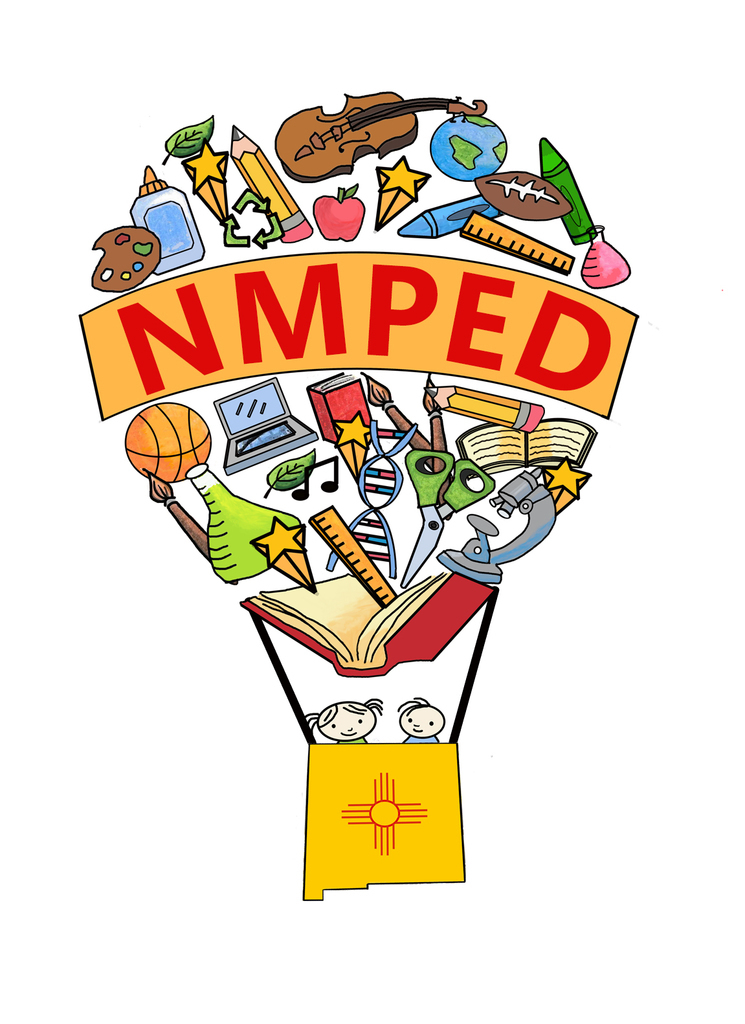 Check out the AMSD School Board's July Newsletter.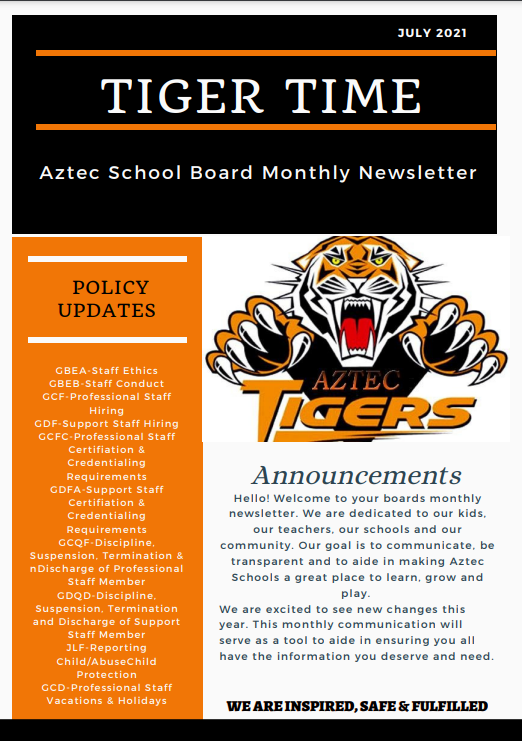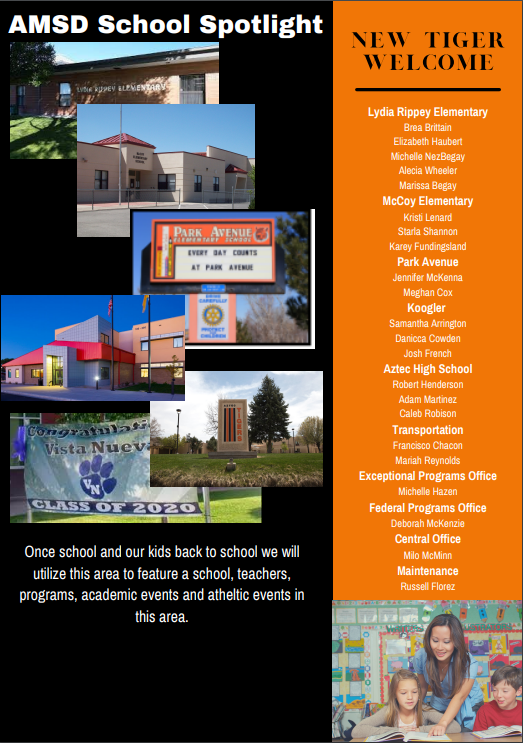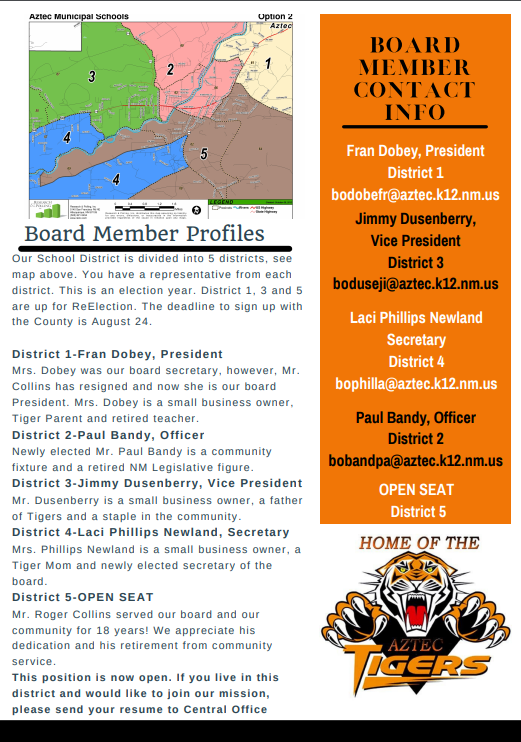 Thank you all for the feedback on our school calendar and the changes we can make to better support our students and staff. Below is a brief infographic that highlights the results from our survey. We will release an updated calendar reflecting the information below soon.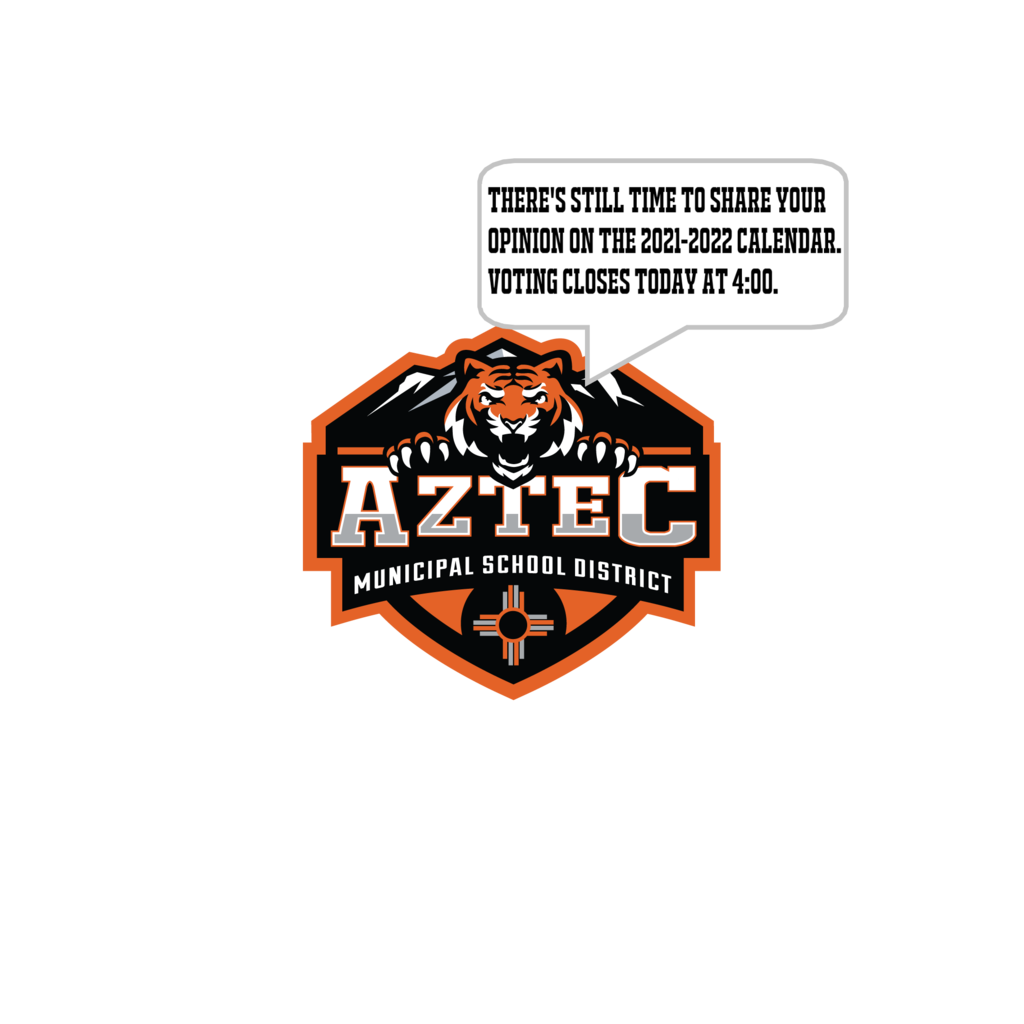 It is not too late. We would love to receive feedback from students, staff, parents, and community members on our 2021-2022 school calendar. Please share your thoughts by following link:
https://www.surveymonkey.com/r/XRVJYB2
The survey will close on June 30, 2021.